The technological accomplishments of JRM continue to diverge into challenging to a new fields, expanding markets and development fields while providing products to broad fields such as electricity, household electric appliances, communications and industrial machines.
We have always accepted a spirit of challenge in developing and manufacturing products in the four main categories of resistors, sensors & potentiometers, high-density mounting circuits(hybrid IC) and electronic equipment through the application of technology and know-how accumulated over time, enabling us to handle all stages of development to the finished products too.
To capture the changing times and create new technologies is the "spirit" which motivates engineers and scholars in the JRM Group.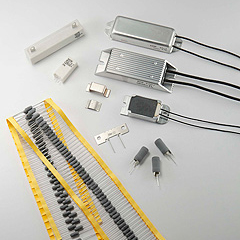 Fixed Resistors
Variable Resistors
We have established production footholds at home and abroad mainly for manufacturing wire-wound resistors and shunt resistors for detecting current, compact resistors for preventing noise of power sources, as well as large resistors with high radiation performance, and we are well prepared to meet the various needs in development, manufacturing and sales from public welfare use to industrial use.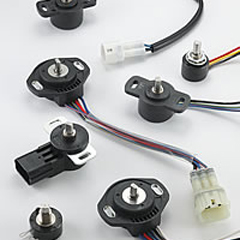 Sensors/ Potentiometers
Position sensors, making full use of our printing technology, have achieved long-standing results, mainly for detecting the angles of automotive air conditioners. We are also constantly working to extend the range of applications for our current, temperature and surface tactile sensors.
The demand for potentiometers of various kinds, from conductive plastic potentiometers down, has been increasing year by year as more and more vehicles, construction equipment and farm machines come under advanced electronic control.
Moreover, dual signal type and non-contact type potentiometers, combining superior circuit technology and mechanical design have been completed, responding to the advanced electronics needs in the fields of factory automation, measuring apparatus and printing machines, etc.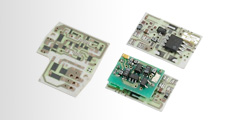 Hybrid IC
Hybrid Integrated Circuits shows high growth rate in proportion to the market expansion of semiconductor IC. Our Hybrid IC has advanced miniaturization, density, credibility and ranks highly with major parts makers, especially in the very competitive category of electrical equipment for cars. We take great pride in our delivery record to the electrical module manufacturers for automotive.